Smart cities bring better life
By Eric Johnson - June 2021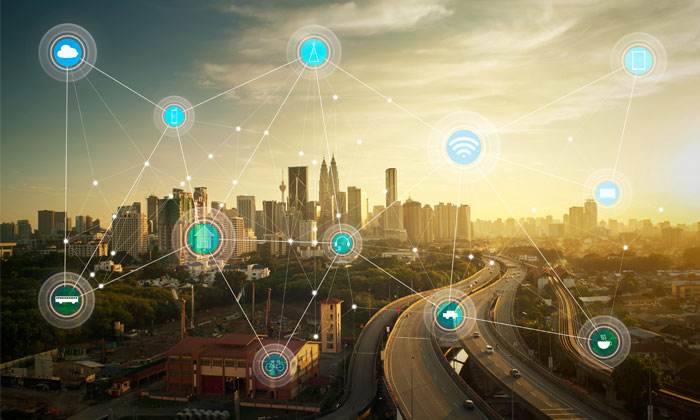 A select group of metro areas are developing not randomly but intelligently, by combining master planning with high-tech. The aim: longer, happier, wealthier lives for their residents.
Smart phones, smart watches, smart cars – of course they are not actually alive, but compared to their less-intelligent alternatives, they are able to think. So it is, too, with cities. Smart ones figure out how to deliver a personalised, best quality of life to their residents.
Intelligent life – how does that work?
Smart starts at home. A thoughtful thermostat gives just the right temperature and humidity, sensible sensors control lighting and access. Not in just one house, rather the entire neighbourhood, and this coordinates with local utilities to minimise cost and balance load (that's why clothes- and dishwashers kick in at night, automatically). Smart continues in the commute: computers organise journeys to minimise jams, smog and travel time. Your car parks itself – no scrapes, no hassle, no searching for a space. At work and at play, the city foresees your needs. As you walk in their shops, retailers know you and what you want (based on sensors and past purchases). There is super-fast Internet and lightning-speed video – everywhere. Green and quiet spots for sport and down-time are part of the landscape: parks, squares, cafes, gyms, pools, beaches, places of worship, libraries – all in easy reach. Noise, air and water pollution have been engineered to a minimum. Aaaaah, can you feel your blood pressure falling? Ok, if not, a body-monitor keeps you in remote touch with your physician, just in case. Better health with fewer trips to the doctor!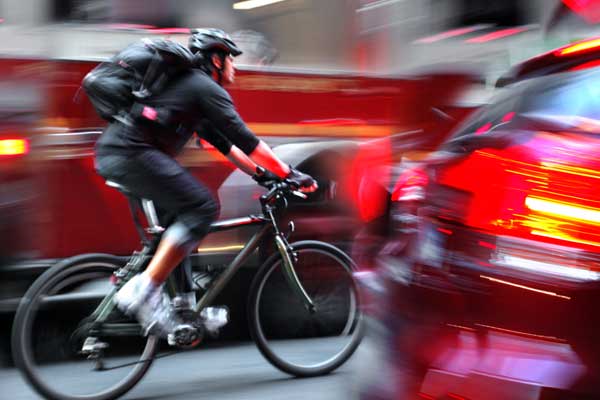 Not an accident
Smart starts with urban planning: attractive cities are made, not born. This is the consensus of academics and analysts, such as those at the Smart City Observatory, part of the renowned Institute for Management Development. According to its annual 'Smart City Index' study, smart cities are designed both to boost the benefits and dampen the downsides of urban living. They offer built-in relaxation spaces, high air and water quality, integrated transport and a holistic approach to city life. Simultaneously, they apply 'thinking' technology to the maximum; they delegate repetitive, endless, dirty tasks to computers and robots. This frees people to be creative, productive – even joyful. The key to it all, says the Smart City Observatory, is keeping a balance between technology and humanity. Not a city with no soul, where machines rule; neither a city of squalor, where human excess dominates.
And the highest IQ metropolis is?
Smart-city surveys (there are several) reward a clutch of perennial winners: Amsterdam, Auckland, Copenhagen, Geneva, Helsinki, Oslo, Singapore, Taipei City and Zurich. Seeing is believing, as residents and visitors testify these are some of the world's best places to live. Both from a personal or an investment viewpoint, the numbers tell a story: between the Smart City Index's 2020 top city, Singapore, and its laggard, Lagos at number 109: average lives are 50% longer, incomes and wealth are 8-9 times larger, and, according to the World Happiness Report, people are four times as satisfied with their lives. So, in which would you choose to live or invest?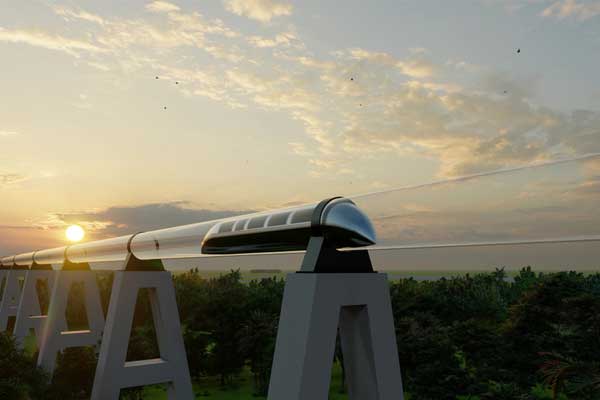 No gulf to the Gulf
Hot in the race and relatively high in the ranks of 'smart-ville' are three GCC locations. Dubai, with its 2040 vision of being the best city to live in, is devoted to making life seamless, efficient, safe and personalised; Abu Dhabi is accentuating the same, and is ranked at a similar IQ. Both will benefit from the Dubai-Abu Dhabi hyperloop – it could be called smart transport in action. The $6-billion train-cum-jet will shuttle the 150 kilometres between those metros in 10 minutes. Then there is the NEOM project. Nestled by the Red Sea in northwest Saudi Arabia, this city-in-planning aims to accommodate industry, finance, services and some 1 million inhabitants by 2030. The $500-billion metropolis aims to be smarter than any other. So clever that no cars and no roads will be needed: everything anyone needs will be within a 5-minute walk! More than smart – it just might be genius.