Emirates NBD expands its presence in the Saudi market with the official opening of 2 new branches in Mecca and Medina
KSA is one of Emirates NBD's largest footprints outside the UAE
Increased network is part of Emirates NBD's ongoing economic expansion strategy
Riyadh, KSA, 25 April 2021: Emirates NBD, a leading banking group in the MENAT (Middle East, North Africa and Turkey) region, recently opened two new branches in the holy cities of Mecca and Medina. It is the next step in a planned expansion of 20 branches throughout the Kingdom announced in 2019, which will result in a total network of 24 outlets. The expansion into the western region also demonstrates Emirates NBD's continued confidence in the Saudi economy.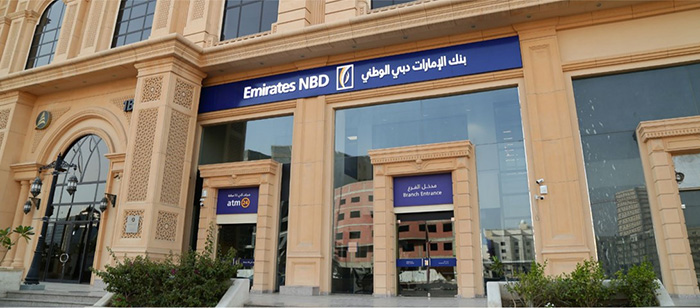 The new local branches in Mecca and Medina will be led by dedicated and experienced teams providing a full offering of banking solutions including Retail, Priority and Private Banking, together with Business and Wholesale Banking solutions to Saudi-based individuals and businesses across the western region.
The branches also incorporate Emirates NBD's award-winning proposition with a modern, digital-driven design, convenient self-service banking solutions and personalized advisory area.
Hesham Abdulla Al Qassim, Vice Chairman and Managing Director, Emirates NBD said: "Our significant and growing network in the Kingdom is a reflection of our commitment to the Kingdom of Saudi Arabia and support for Vision 2030. Our new presence in the two holy cities, makes our network in the Kingdom one of the largest outside the UAE."
"Together with our existing four branches in Jeddah, Riyadh and Al-Khobar we are now able to access and provide our integrated package of banking services to the largest number of businesses and individuals across the Kingdom."
"Emirates NBD's investment in a robust full-fledged branch network across the Kingdom's key provinces strengthens our offering to individuals and corporates," added Nasser Yousef, CEO of Emirates NBD KSA, "We aim to continue to enhance our offering and expand our presence by leveraging our digital banking expertise, award-winning solutions and extensive franchise in KSA's key trade markets. We will also continue to serve and support the economic ambitions of Saudi individuals and businesses as the Kingdom forges ahead in its plans for economic transformation."
Emirates NBD's full-fledged offering in Saudi Arabia includes retail banking and wealth management services and trade finance in addition to corporate finance advisory and project and syndicated finance through its investment banking arm, Emirates NBD Capital KSA.
The bank has also played an active role in supporting the Kingdom's Small and Medium Enterprise sector, via the Kingdom's Kafalah financing program.
Emirates NBD is set to continue to invest in its franchise expansion across KSA with the support of the Saudi Central Bank, with a further 18 branches planned across the Kingdom, which will bring its total network of branches to 24.