Emirates Islamic reports Q1 profit of AED 212 million up 37% YoY and up 224% QoQ while maintaining a strong balance sheet
Dubai, 20 April 2021:
Emirates Islamic a leading Islamic financial institution in the UAE, today announced its results for the period ending 31 March, 2021.

Key Highlights – First Quarter 2021
> Strong operating performance on higher non-funded income with proactive cost management
Total income up 12% q-o-q on the back of recovery in non-funded income
Expenses declined 9% y-o-y and 11% q-o-q due to effective cost management
Impairment Allowances reduced 48% y-o-y and 73% q-o-q with a substantially lower net cost of risk at 108 bps following proactive provisioning in previous quarters
Operating profit of AED 319 million lower by 12% y-o-y and improved 39% q-o-q
Net profit increased 37% y-o-y on the back of lower cost and lower impairment allowances
Net profit margin at 2.42% following stable profit rates in the first quarter of 2021
> Strong capital and liquidity combined with a healthy deposit mix enable the EI to provide continued support to customers
Total assets at AED 71.2 billion, increased 1% from 2020
Customer financing at AED 41.2 billion, increased 1% from 2020
Customer deposits at AED 46.6 billion, declined 1% from 2020 with an improved CASA to total deposit ratio at 79%
Credit Quality: Non-performing financing ratio reduced marginally to 8.8%. Coverage ratio remained strong at 109%
Headline Financing to Deposit ratio at 88% and within the management's target range
Capital: Tier 1 ratio at 18% and Capital adequacy ratio at 19.1% reflect the strong capital position of the Bank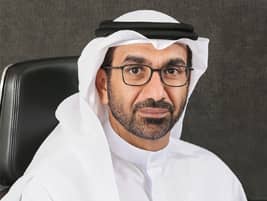 Hesham Abdulla Al Qassim, Chairman said:
"We are pleased to report a strong performance by Emirates Islamic in Q1 2021, as the Bank focused on enhancing its operations and the UAE economy continued to respond favourably to the positive measures and vaccination programme undertaken by the Government in handling the Covid-19 pandemic.
We are confident that consumer confidence and business activity will continue improving.
As the Official Islamic Banking Partner to Expo 2020 Dubai, we are optimistic of the growth opportunities this milestone event will brings to individuals and business in the UAE."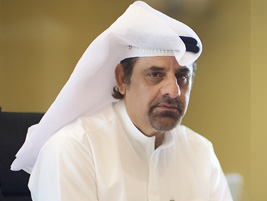 Salah Mohammed Amin, Chief Executive Officer said:
"Emirates Islamic has delivered profitable growth in Q1 2021 with net profit improving 37% year on year, driven by proactive cost management and lower provisions.
As a leading Islamic Bank, our focus has always been on improving the customer experience which differentiates us from our competition. Our customer-centric and innovative approach is appreciated by customers and we aim to build upon our existing strengths in digital innovation to meet the increasing demand for customer-friendly, secure and convenient solutions.
We remain committed to advancing the adoption of Islamic banking among business and individuals in the UAE and be a key driving force in fulfilling the vision of His Highness Sheikh Mohammed Bin Rashid Al Maktoum, Vice President and Prime Minister of UAE and Ruler of Dubai in making Dubai the global capital of Islamic economy."
Business Performance
22% increase in digital transactions across the Bank's online banking platforms.
The Bank has transformed nine of its branches to provide people of determination with convenient user experiences. The initiative is part of the bank's commitment to create a financially inclusive community for people of determination in the UAE.
The Bank has expanded its Business Banking centre network to support small and medium enterprises (SMEs) by launching two new facilities in the heart of Dubai, on Sheikh Zayed Road and in Al Twar.