Emirates NBD bags three awards at Middle East Banking Awards 2014
Dubai, April 1, 2015: The Emirates NBD Group won three awards at EMEA Finance's Annual Middle East Banking Awards. The bank was recognised as the 'Most Innovative Bank in the Middle East', while Emirates NBD Capital was recognised as 'Best Local Investment Bank in the UAE' as well as 'Best Sukuk House in the UAE'.
EMEA Finance magazine's Middle East Banking Awards, now in their seventh year, recognise the performances of regional economies and banking systems, analyse the landmark capital-markets deals from sovereigns and companies and award the best-performing financial-services players.
Emirates NBD earned the title of 'Most Innovative Bank in the Middle East 2014' based on the bank's investments in Dubai Financial Market's e-IPO platform, making it the first bank in the UAE to offer its customers online and mobile-based subscription to shares. Nearly half of the bank's customers subscribing to the Emaar Malls IPO took advantage of Emirates NBD's digital subscription channels, reaffirming the popularity of the bank's online innovation.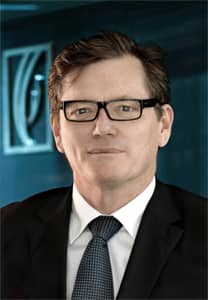 The Most Innovative Bank in the Middle East award is one of only six pan-Middle East awards.
Commenting on the awards, Group Chief Executive Officer, Shayne Nelson said, "Emirates NBD has gained in reputation for offering its customers innovative banking solutions that make their lives easier. Our commitment to leveraging technology to constantly improve and enhance our offering has earned admiration and respect from our customers as well as the rest of the industry. I would like to commend our Group IT and Multichannel and Customer Relationship Management teams for their untiring efforts to keep innovating.
"In addition, I would like to recognise the team at Emirates NBD Capital, for carving a strong niche in the region's debt and equity markets. The company's in-house structuring and advisory capabilities, coupled with placement reach to investors globally, has positioned it as a major player in the UAE, and increasingly across the region," added Nelson.
Emirates NBD Capital, the Group's investment banking arm, won recognition for its role on numerous debt and equity capital market issuances. In an increasingly competitive and globally active Sukuk market, Emirates NBD Capital was Joint Lead Manager and Bookrunner on several benchmark Sukuk issuances in 2014 including US$ 1.5bn Sukuk for the Republic of Indonesia, US$ 500mn Sukuk for flydubai, US$ 700mn Sukuk for DIFC Investments, US$500mn Sukuk for Goldman Sachs, USD 500mn Tier 1 Sukuk for Al Hilal Bank and US$ 500mn Sukuk for Kuvet Turk and Turkiye Finans.
According to the 2014 league tables published by Bloomberg, Emirates NBD was ranked third globally in terms of number of USD Sukuk issuances arranged. Emirates NBD Capital was also a bookrunner for several landmark bond issuances including a 2-tranche US$ 1bn debut bond issuance by Turk Telecom, US$ 300mn bond issuance by ICD and US$ 500mn bond by Majid Al Futtaim.
In equity capital markets, Emirates NBD was ranked as the # 1 bookrunner in the UAE having managed four IPOs: Emirates REIT, Emaar Malls Group, Amanat Holdings and Dubai Parks & Resorts. In addition, Emirates NBD played a central role in some of the largest loan transactions in the Middle East, including the landmark US$3.15 billion multi-currency loan for Etisalat, where the bank acted as Mandated Lead Arranger.